{category.meta_title}
Recreational bones can be feed as a recreational treat up to two bones per week. Sold in singles, or 6 packs.
No Hide Benefits:
100% Digestible
Safe and Nutritious
Durable, Long-Lasting Chew
Promotes Healthy Teeth and Gums
Made with Real American Farm-Raised animals
Manufactured in our USDA Inspected Human Food Facility
No Chemicals or Additives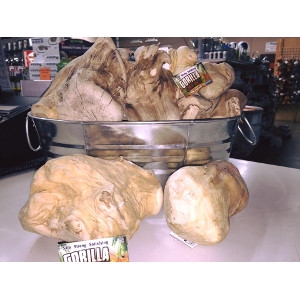 GORILLA CHEWS! All natural roots dug up from Africa. Will not splinter off!