{category.meta_title}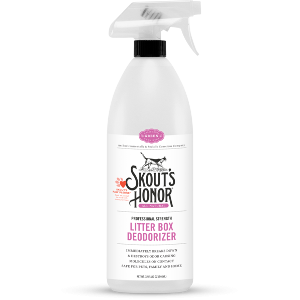 Did you ever have one of those days when the litter box smelled so bad that even the cat didn't want to use it? Skout's Honor Professional Strength Litter Box Deodorizer is the possible solution to litter box odors - just spray it on the litter, the box and into the surrounding air to instantly reclaim your indoor environment.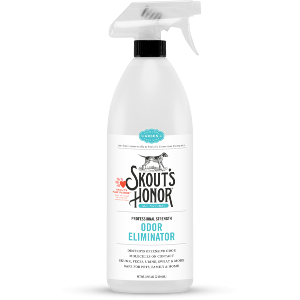 Let's face it, as much as we love our furry friends, they don't always smell like roses. Skout's Honor Professional Strength Odor Eliminator is the best possible way to instantly reclaim the house, car or whatever else you wish didn't smell quite so ripe. Spray directly into the surrounding air and onto the smelly surface to knockout the nastiest odors and get back to breathing in fresh air like nature intended.
First you smell it, then you see it, now you can do something about it! Skout's Honor Professional Strength Stain & Odor remover with BioKore goes to work immediately to lift and dissolve stains at the source.